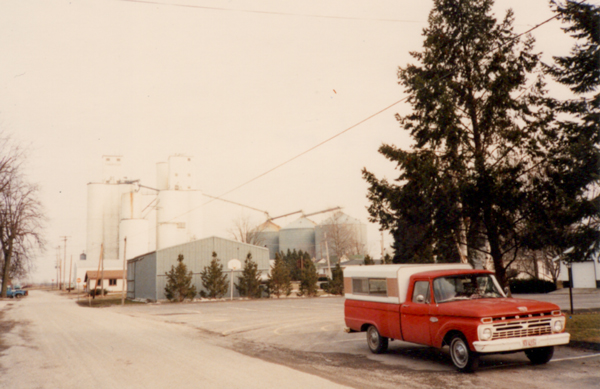 Vertical Software's roots begin in 1983. A manger at a river elevator in Pekin, Illinois was looking for a better way to account for grain deliveries, settlements and shipments. This man's desire for a faster and more efficient way of doing business is how Vertical Software got started.

A group of individuals known for their computer skills were assembled to develop a product. It wasn't long before management realized that to be successful, more experience was needed from the grain industry. Soon experts from all segments of the grain industry were added. From this group of individuals representing both the computer and grain industry came "GrainTrac", the Standard of Excellence for Grain Accounting Software. GrainTrac is the only grain accounting software designed, developed and supported by experts from the grain industry.

As systems were sold and installed, every new user requested enhancements. Vertical Software chose to modify GrainTrac, rather than require that users modify their accounting methods. As enhancements were added, GrainTrac became more flexible and adaptable to a wider segment of the grain industry.

This is still our philosophy today and because of this, GrainTrac is the most flexible and powerful grain accounting system. Because grain accounting is both art and science, you need a system that will meet your specific demands. This is why GrainTrac is your best choice.

Soon GrainTrac was installed in a large segment of the grain industry in over 30 states and Canada. GrainTrac is used by River Terminals, Country Elevators, Grain Processors, Cereal Makers, Grain Trading Houses, Feed Lots, Flour Mills and Ethanol Plants.

GrainTrac is used by the largest grain companies and the smallest country elevators. In some cases, GrainTrac is used as a front end system to main frame computers. Often GrainTrac is relied upon as a full solution.

In one case, GrainTrac replaced a one hundred-year old manual accounting system for a flour mill and relays grain settlement data to their corporate mainframe payable system. For this company, GrainTrac ties all grain purchasing together for locations in five states spread across three time zones.

Vertical Software has enjoyed a great deal of success with large, mid-sized and small grain companies. Grain companies with multiple locations can bring information together from remote locations to the corporate level and at an affordable price.

In 1986, the BinTrac management system was added as a solution for bin inventory control. BinTrac dynamically keeps running bin inventories. BinTrac's reports show bin inventory levels and weighted average quality factors. When used in combination ScaleTrac, BinTrac will warn the operator of potential bin overfills.

A multi-user version of GrainTrac became available in 1986. Personal computer local area networks (LAN) give employees a method of sharing work details and the resulting data.

The GrainClerk system was introduced in 1987. GrainClerk enabled Vertical Software to offer quality solutions to small companies at affordable prices.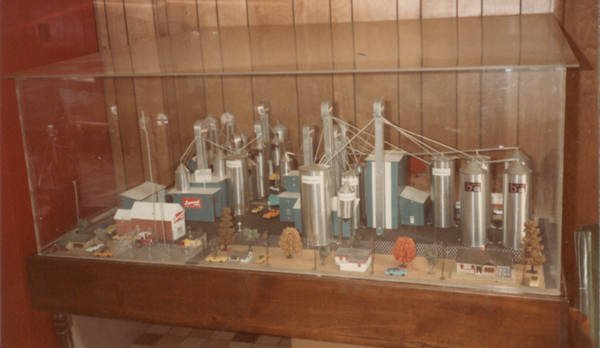 In 1989, Vertical Software added the Red Wing financial accounting system. This system integrates with the GrainTrac and GrainClerk systems to provide complete financial reporting.

The ScaleTrac scale interface system was developed to eliminate the time involved and the errors created by manual scale ticket entry. ScaleTrac received NTEP approval from the United States Office of Weights and Measures in 1992. This powerful state of the art software package further enhances Vertical's product line and provides a clear advantage over competing systems.

As the result of requests from our Illinois clients, Vertical Software became an approved printer for the state of Illinois Price Later contract forms in 1993. That GrainTrac system produces Price Later contracts in a fraction of the time and cost that it takes to manually produce them.

Vertical Software worked very closely with ADM to develop the grain industries first electronic data interchange for contracts, farmer direct shipments and elevator load-outs. As a result of those efforts, Vertical Software released the SPEEDI product in April of 1995.

Over the years Vertical Software has continued to enhance our software products with the latest features driven by industry standards and client requests. We continue to provide the best customer service experience available. Our staff is open to requests for improvements to our products to ensure that we will remain an industry leader for many years to come.

In addition to software products, Vertical Software also offers network installation and administration services. Clients will benefit from the powerful Windows 2008 Server line used in conjunction with Windows 7 workstations by ACER. We also offer reliable HP and Xerox printers that are designed for heavy use. These network products are tested in house and proven to be the best match for our products.